Vertical Wind Generator

FD3.8-5000
Spinning in the lightest of breezes ! Low rotation speed !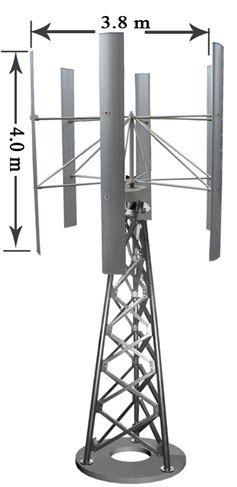 We introduces the newest vertical axis wind generator:
This wind generator adapts magnetic levitation alternator. It means negligible friction loss, little wear, and higher reliability.
The advantages are:very small rotor diameter, more safe; less vibration; low friction magnetic levitation alternator gives a smooth and silent output
The electrical power produced by the FD3.8-5000 charges 120 volt or 240 volt batteries. Alternating current(AC) electrical appliances can be supplied by connecting a 220 volt or 110 volt inverter to the batteries.
Wiring
Off Grid Connecting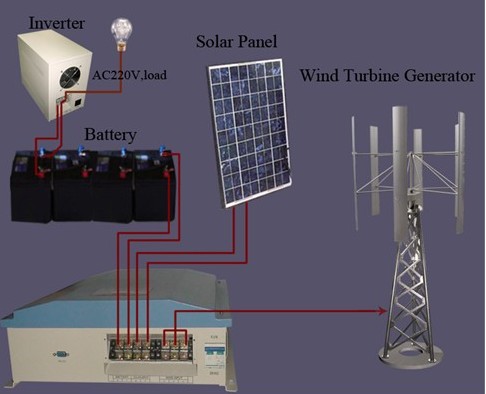 On Grid Connecting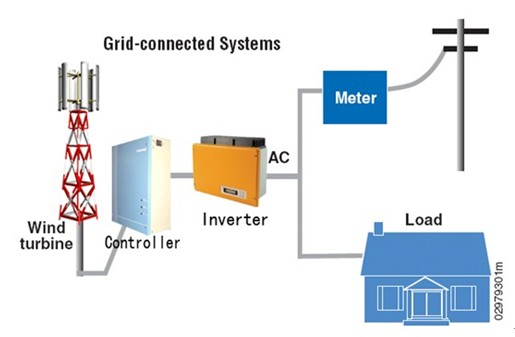 Specification:
Height of tower recommended

3 ~ 6 meter high with pipe diameter of 180

TURBINE

Rotor height

Rotor diameter

Number of blades

6 blades, of aluminum alloy material

Turbine Weight

GENERATOR

Type

Rated power

Max power

Nominal voltage

Packing details

Box one : rotor blades

Box dimension: 400 x 55 x 46 cm; Weight : 125 kg

Box two : wind generator assembly

Box dimension: 120 x 65 x 58 cm; Weight : 180 kg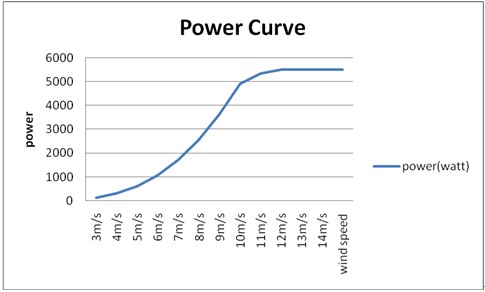 Apparent Sound Power Level for the Acoustic Reference Wind Speed
Turbine Noise Level at 7.3~8.7 m/s: 8.3~9.8 dB
Test was made at 10 meters from the turbine
Warranty: 2 years