0086-0512-62901304

0086-0512-62901305
0086-0512-62901305


lzmjmx
lzm@yueniao.com

zzl@yueniao.com

alnew@yueniao.com

Suzhou Yueniao Machinery&Electronics Imp&Exp Co Ltd
House Roof Grid-Tie Wind Generator

WFD1.0-500W
Magnetic levitation alternator. Spinning in the lightest of breezes!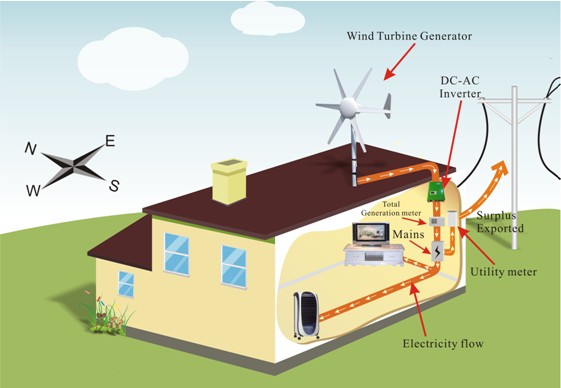 Reduce or Eliminate Your Electricity Bill
Introducing WFD1.0-500W – A new generation Residential Power Appliance that hooks up to your home to help you reduce or eliminate your monthly electricity costs.
WFD1.0-500W is designed for homeowners looking for a quiet, convenient, affordable way to protect themselves from ever increasing electricity costs. It includes wind generator, controller with dump load and grid tie inverter.With no batteries, WFD1.0-500W connects directly to your home.When the wind is blowing, your home is powered (in part) by WFD1.0-500W; when it's not, your home is seamlessly powered by your utility as usual..If the wind speed is too large, part of the dump load will be connected to the wind turbine to keep the constant power to fed in the utility grid.
And you do not need the most disposable part of a wind power system --- the batteries.Without the repeated purchase of batteries, the house will use the electricity from the system first, and if needed from the utility.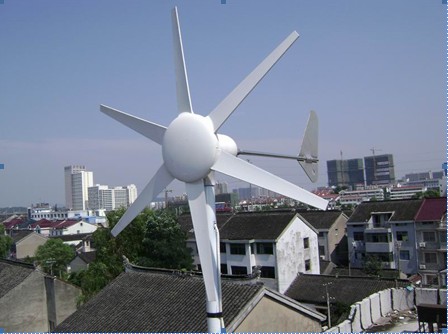 Specification
Model

WFD1.0-500W

RATED POWER

500W

MAX POWER

550W

Voltage Options

24V, 36V& Grid Tie

START WIND SPEED

3 m/s

RATED WIND SPEED

12 m/s

SURVIVAL WIND SPEED

40 m/s

Cut-Out Wind Speed

14 m/s

Temperature Range

-40 to +60 Deg. C

ROTOR Diameter

1.0?m

Rotor speed

600rpm

Rotor Starting Torque

0.4Nm

Blade material

ABC plastic

Height of tower

6 m

Generator

3 phase Neodymium permanent magnet alternator
(rare earth neodymium magnets)

Sine Inverter power output

AC 110/220V, 50HZ/60HZ

Weight of turbine

15 kg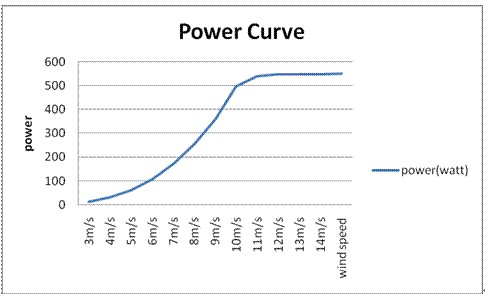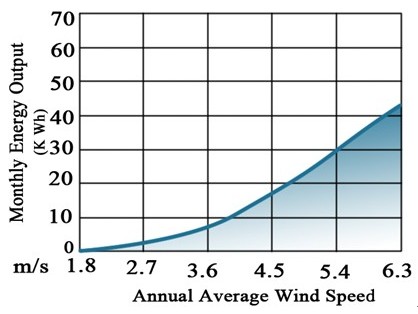 6 meter wire guyed tower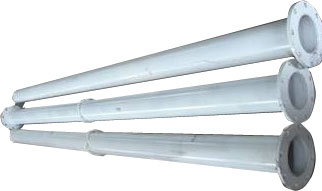 Inverter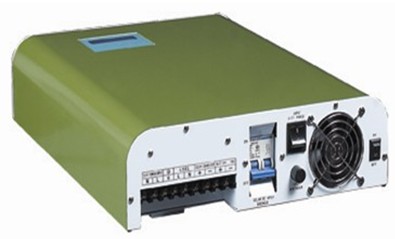 Specification
Model

BF700

BF1000

DC SIDE DATE

DC voltage

24V/48V

MPPT voltage range

48V-75V

Open current voltage range

88-140V

The string quantity

2 or 3 pcs

AC SIDE DATA

Rate output power

700W

1000W

Grid voltage range

160V-280V or 110V-120V

Rate grid frequency range

50HZ(47-51.5HZ) or 60HZ(57-61.5HZ)

Max efficiency

94%

Euro efficiency

92.4%

Dimensions(W*H*D):

440*350*95mm

Weight

15KG

17KG
Features:
Use CPU for control, high efficiency,LCD display show :input power, output power; input voltage, output voltage, input current, output current; frequency, temperature and so on.
base on completely numeral controller technology, have kinds of intelligent control function.
the system used advanced technology; reduce city power current's aberrance.
have perfect protect function, the highest reliability of the system.
have MPPT function, how many power from wind or solar, the unit will get the power to the grid.
100% copper transformers materials
Electromagnetic compatibility: EN50081,part1 EN50082,part1
Grid disturbance: EN61000-3-2
Grid text: DIN VDE 126
Protection degree: IP 20 or IP65 (outdoor)
Self-consumption at night: 0W
Start way: As long as wind turbines or solar panels from the issue of an electric, it can automatically get the power to the grid, do not need to manually boot. If it directly connects with a load, it can be used as off grid inverter.
Packing
Wind Generator, one carton: 43x33x41.5 cm 18 kg
6 m wire guyed tower,one bag : 202x15x15 cm 30 kg
Inverter, one carton:46 x 40 x 20 cm 16 kg