Vertical Wind Generator

FD1.4-500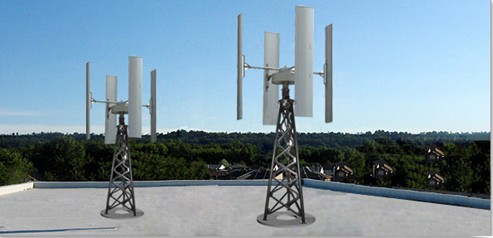 Spinning in the lightest of breezes ! Low rotation speed !

We introduces the newest vertical axis wind generator:
The electrical power produced by the FD1.4-500 charges 24 volt or 48 volt batteries. Alternating current(AC) electrical appliances can be supplied by connecting a 220 volt or 110 volt inverter to the batteries.
The advantages are:
very small rotor diameter, more safe
less vibration
low friction magnetic levitation alternator gives a smooth and silent output.
Specification:
Height of tower recommended

3 ~ 6 meter high with pipe inner diameter of 98mm

TURBINE

Rotor height

1.4 m

Rotor diameter

1.5 m

Number of blades

3 blades, of aluminum alloy material

Turbine Weight

42 kg

GENERATOR

Type

3 phase PMG

Rated power

500W

Max power

550W

Nominal voltage

24V/48V

Over speed protection

electromagnetic brake

Packing details

Box one : rotor blades

Box dimension: 163 x 57 x 56 cm; Weight : 65 kg

Box two : wind generator assembly

Box dimension: 108 x 62 x 53 cm; Weight : 105 kg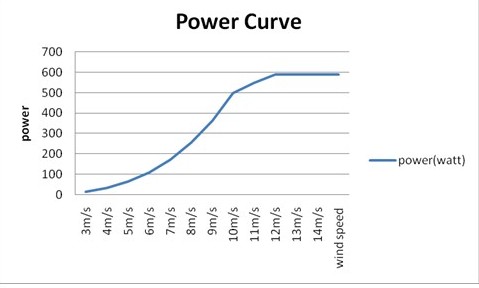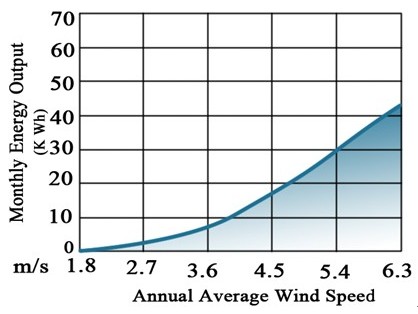 500W Battery Charge Controller ( optional )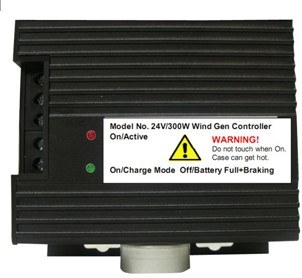 Model

500W-24

500W-48

Rated output power

500W

500W

Input voltage range

24~28 V

48~56 V

Rated battery voltage

24 V

48 V

Max input wind power

550W

550W

Over charge protection

30 V±0.5V

60 V±0.5V

Recommended battery

2 pc of 12V /150AH

4 pc of 12V /150AH

Wind Turbine
Maximum Input Current

25 A

15 A

Protection Function

Over charge, battery reverse-connection, load short-circuit, wind turbine automatic brake.

Size

230 x 120 x 70 mm

230 x 120 x 70 mm

Weight

1.8kg

1.8kg
500W Pure Sine Wave Inverter ( optional )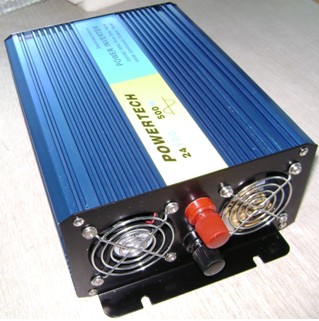 Model

PI-500-12

PI-500-24

PI-500-48

Output power

500 watts continuous power/1000 watts peak power

Output voltage

100/110/120/220/230/240VAC

Optimum efficiency

>85%

No-load draw

<0.6A

Output wave form

Pure Sine Wave

Input voltage range

10~15VDC

21~30VDC

42~60VDC

Over voltage shutdown

15.5V

30.5V

61.2V

Under voltage shutdown

9.5V

19.5V

42V

Over load shutdown

750W

Low voltage alarm

Audible

Protection

Over voltage shutdown, Under voltage shutdown, Low voltage alarm, Over load shutdown, Thermal shutdown, Short circuit shutdown

AC receptacle

2 x 3 prong receptacles

Warranty

1 year

Weight

1.5 kg

Dimension(W x H x D)

210 x 150 x 70 mm
Wiring