1KW Vertical Wind Generator

LFD1.65-1000
Spinning in the lightest of breezes ! Low rotation speed !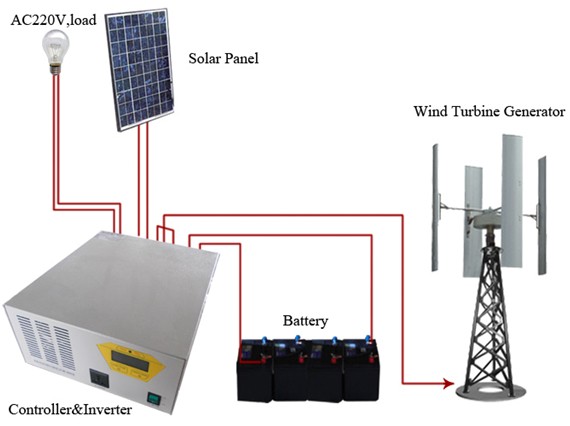 Feature :
Energy efficient, reliable, roof mounted and affordable
Have very little vibration
Will catch wind from any direction
Produce little noise
Are a high performance sustainable renewable energy source
The electrical power produced by the LFD1.65-1000 charges 48 volt or 96 volt batteries. Alternating current(AC) electrical appliances can be supplied by connecting a 220 volt or 110 volt inverter to the batteries.
1KW vertical axis wind generator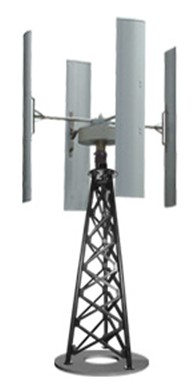 Specifications:
Height of tower recommended

3 ~ 6 meter high with pipe inner diameter of 120mm

TURBINE

Rotor height

1.65 m

Rotor diameter

1.6 m

Number of blades

6 blades, of aluminum alloy material

Turbine Weight

45 kg

GENERATOR

Type

3 phase PMG

Rated power

1000W

Max power

1200W

Nominal voltage

240V or 120V

162 kWh/month /average 5.3 m/s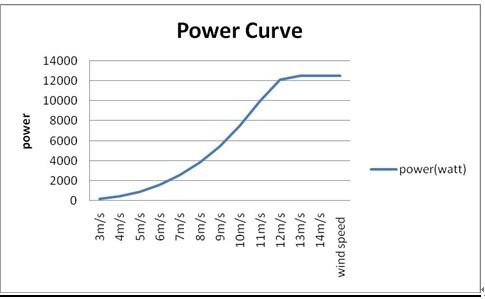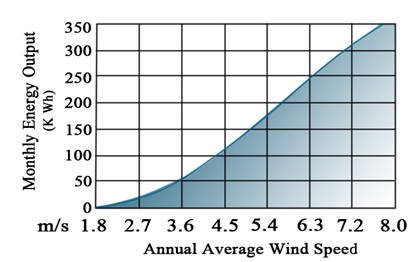 1KW Inverter & Controller(optional)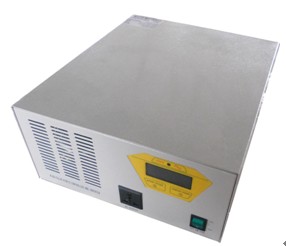 Item NO

WWSI1010-48

Output Power

1kVA

Rated Wind Turbine Power

1kW

Rated PV Power

300W

Rated Battery Voltage

48 VDC

Battery Floating Charge Voltage

60 VDC

Over Voltage Shutdown

68 VDC

Over Voltage Recovery

66 VDC

Under Voltage Shutdown

42 VDC

Under Voltage Recovery

48 VDC

No Load Loss

0.35 A

Output Wave

Pure Sine Wave

Output Vac

220 VAC

Total Harmonic Distortion

≤4%

Display Method

LCD

Output Frequence

50 Hz±0.05Hz

Inverter Efficiency

90%

Load Capacity

120% ,1min 150% 10S

Noise Level(1m)

≤40dB

Isolate Level

1500VAC,1min

Operation Ambient Temperature

-20~50℃

Protection Type

high battery, low battery, over load , short circuit, over temperature, pole-confusion protection for storage battery, automatic dump-load function.

Cooling

By Fan

In order to serve our customers better. Our company can adjust parameters configuration according to customer's requirement.
Packing:
Box one : rotor blades,  dimension: 280 x 51 x 42 cm;   Weight : 55 kg
Box two : wind generator assembly, dimension: 108 x 62 x 53 cm;   Weight : 65 kg