2KW Vertical Wind Generator

LFD2.7-2000
Spinning in the lightest of breezes ! Low rotation speed !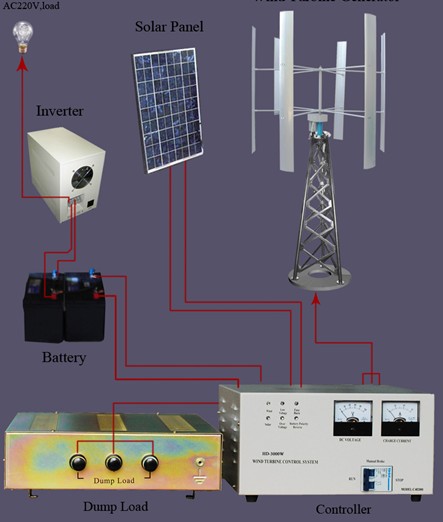 We introduces the newest vertical axis wind generator.
Feature :
Energy efficient, reliable, roof mounted and affordable
Have very little vibration
Will catch wind from any direction
Produce little noise
Are a high performance sustainable renewable energy source
The electrical power produced by the LFD2.7-2000 charges 48/96 volt batteries. Alternating current(AC) electrical appliances can be supplied by connecting a 220 volt or 110 volt inverter to the batteries.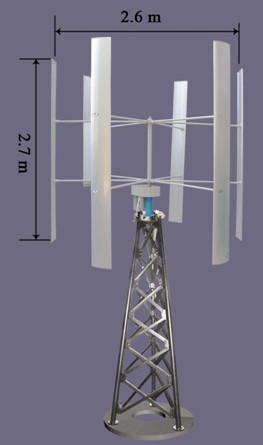 Wind Generator Specifications:
Height of tower recommended

3 ~ 6 meter high with pipe diameter of 120mm

TURBINE

Rotor height

Rotor diameter

Number of blades

6 blades, of aluminum alloy material

Turbine Weight

GENERATOR

Type

Rated power

Max power

Nominal voltage

305 kWh/month /average 5.5 m/s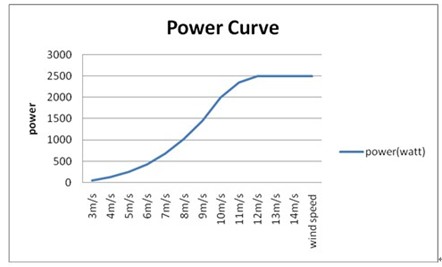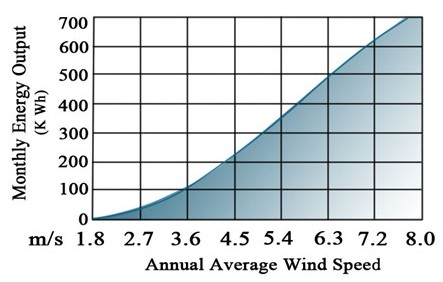 2KW Hybrid Controller Specification

Model

FKJA-2000W-96

FKJA-2000W-48

Rated output power

2000W

Input voltage range

96~116V

48~58 V

Rated battery voltage

96 V

48V

Max input wind power

2000W

Max input solar power

600 W

Over charge protection

116V±1V

58V±0.5V

Recommended battery

96VDC/200AH

48VDC/200AH

Rated Wind Turbine
Maximum Input Current

15 A

30A

Protection Function

Over charge, battery reverse-connection Solar cells reverse charging, battery reverse, over load, load short-circuit, lighting, wind turbine current limiting, wind turbine automatic brake and manual brake.

Self Consumption

< 10 mA

Size

560 x 560 x 280 mm

Weight

30 kg
Packing
Box one : rotor blades
Box dimension: 280 x 51 x 42 cm;Weight : 65 kg
Box two : wind generator assembly
Box dimension: 108 x 62 x 53 cm; Weight : 110 kg