Tubular Turbine Generator
This tubular turbine generator unit is applicable to the low-head power station which has a head of less than 20m and the diameter of runner is less than 3m. With the merits of considerable and well-going flow, and high efficiency, this unit is perfectly suitable for developing water resources of low head and large flow in the areas of plains, hills and Coastal place.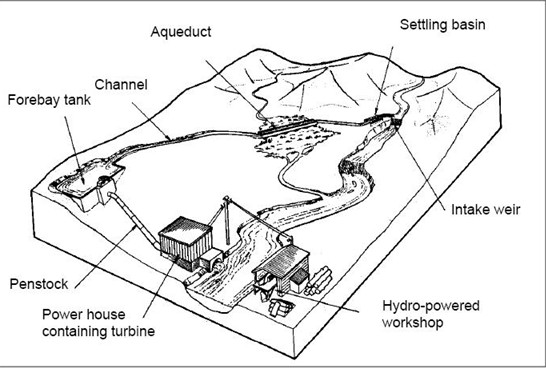 The tubular turbine generator is AC direct systems consist of a turbine-generator unit producing AC power which is used as needed. That is, it is fed directly to the appliances. Governing of such a system is done electronically by a electric load controller(ELC). In order to maintain the correct voltage and frequency within the parameters required, the power is monitored and that which is not used by the appliances is directed to an alternate load
The tubular turbine generator consists of three major components – a hydroelectric turbine, a generator and a control box with a built-in electronic load controller(ELC).
Model

GD-LZ-20-3KW

GD-LZ-20-5KW

GD-LZ-20-8KW

GD-LZ-20-10KW

Output Power

3 KW

5 KW

8 KW

10 KW

Water Head

4 meter

6 meter

9 meter

11 meter

Water Flow

136 liter/second

151 liter/second

161 liter/second

165 liter/second

Runner speed

1500 rpm

1500 rpm

1500 rpm

1500 rpm

Rated voltage

230V

230V

230V

230V

Rated current

13.04 A

21.74 A

34.78 A

43.48 A

Efficiency

60%

Safety Protection

Short circuit, Islanding, Over Load, Grounding Fault

Insulation Grade

B/B

Protection Grade

IP44

Elevation

≤3000m

Ambient Temperature

-25℃~+50℃

Remarks

Conforms to the IEC international electrician committee standard & CE standard